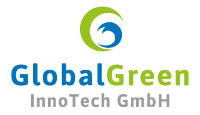 The network PlaWas was initiated and is led as network management institution by GlobalGreen InnoTech GmbH.
GlobalGreen InnoTech GmbH deals with the development and coordination of networks and the realization of events for sustainable technologies and services.

The company offers all services related to and required for network, communication and educational projects as well as ecucational events (local, regional or international):

Conceptualizatoin
Project management
Moderation
Professional advice

Process support

Evaluation
Coaching
Documentation
Public Relations

Service
GlobalGreen InnoTech GmbH is specialized to translate scientific innovations into concrete products and services. Since 2015, the company acts as network mangement institution of the successful network "Plastic Monitoring in Waters – PlaMoWa" for the identification of plastics in waters.