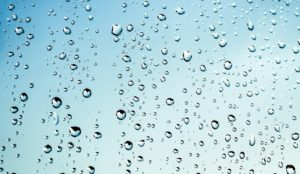 Effective, and therefore selective and efficient processes of elimination avoid the contamination of waters with plastics at the places of origin. This can be for example the following areas and use cases:

Cleaning of domestic wastewater, particularly wastewater from washing machines containing plastic fibres
Cleaning of runoffs of municipal and industrial sewage plants: Systems to deal with large volume flows, based on filtration or separation

Cleaning of untreated industrial wastewaters from the plastic producing and plastic processing industry: Integrated cleaning systems for the wastewater pipes of surface water and sewage

Elimination of plastics from sewage sludge through thermal or chemical neutralization

Elimination of plastics from surface water catchment basins, containing amongst others flows from roads: Integration of cleaning systems both at the inflow and the outflow of the catchment and overflow basins

Elimination of heavily contaminated sediments harbour basins and inland waters: Technologies for cleaning sediments through isolating and eliminating the plastic particles

Elimination of pollution inside the water body of rivers, lakes and the sea: Collection technologies for "fishing" swimming plastic without ecological "by-catch" (complementary to existing technologies for skimming from surface waters)

In addition, PlaWas looks for ways to avoid contamination in the processes of plastic production, processing and recycling. Services for the analysis and correction of production processes in the plastic industries contribute to preventively avoid the entry of plastics into waters.

The technologies to be developed shall be used at the respective places of origin of contamination to prevent a further pollution of flowing and still waters of the inland and the coastal sea. Synergies of the various competencies of the technology companies and research institutions are to generate an entrepreneurial added value for the participating companies. Innovative solutions will create sustainable jobs.